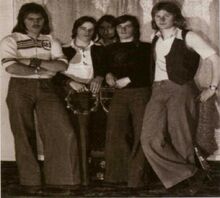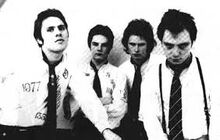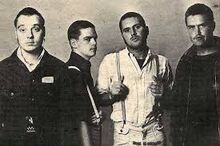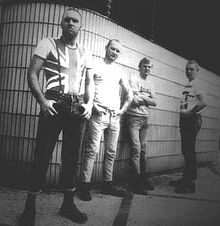 Skrewdriver was a English RAC band formed in Lancashire, England by Ian Stuart Donaldson in 1976, originally a non - racist Punk band. Before Skrewdriver, Ian Stuart was in a band called the Tumbling Dice, the group would do cover songs such as the Rolling Stones. Skrewdriver would later become a White Supremacist rock band in the early 1980s, with a different band line - up. Skrewdriver became a major role in the Rock Againts Communism movement and creating a Neo - Nazi music promotion known as Blood & Honour.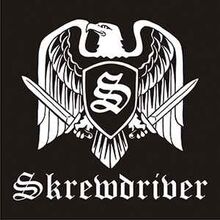 Band Members
Edit
Original Line-up
Ian Stuart Donaldson - Lead Vocals, Guitar
Phil Walmsley - Guitar
Kev McKay
John " Grinny " Grinton - Drums
Other Members
Mark Redcliffe
Merv Shields
Glenn Jones
Martin Smith
Paul Swain
Murray Holmes
Adam Douglas
Discography
Edit
All Skrewed Up ( 1977 )
Hail the New Dawn ( 1984 )
Blood & Honour ( 1985 )
White Rider ( 1987 )
After the Fire ( 1988 )
Warlord ( 1989 )
The Strong Survives ( 1990 )
Freedom what Freedom ( 1992 )
Hail Victory ( 1994 )
In popular culture
Edit
In the 1998 film American History X, it features a character named Seth wearing a t-shirt with a burning Celtic Cross referencing the band Skrewdriver.
Community content is available under
CC-BY-SA
unless otherwise noted.