Welcome to the Punk Wiki, the Punk Rock reference that anyone can edit.
We're currently working on 263 articles.
The Punk Wiki will inform you on the counter-culture, the bands, and everything else to do with punk

At the moment we have one active user, please help and contribute to the wiki to make it the definitive source of punk information




I've just started to update the main page, added featured articles and added some categories and genre and new band articles. I've also done a genre template and working on a band template




Featured Article




Punk rock was used as a criticizing phrase. It was used by critics to describe the garage rock bands all over, and some of the darker psychadelic bands. Patti Smith then joined and made a band with Lenny Kaye. Her group inspired the 70's punk rockers. Later a magazine called Punk emerged and it was dedicated to "The Dictators, The Stooges, New York Dolls, TV reruns and beer." The magazine helped change the meaning of the word. Punk rock took many influences. From the snotty attitude, on- and off-stage violence, aggressive instrumentation, overt sexuality and political confrontation of artists such as The Who, the Rolling Stones, Eddie Cochran, Gene Vincent, The Velvet Underground, Alice Cooper, The Stooges, the MC5, The Deviants, and the New York Dolls to English pub rock scene and even British glam rock and art rock acts of the early 1970s, including David Bowie, Gary Glitter and Roxy Music. Early punk rock also displays influences from other musical genres, including ska, funk, and rockabilly.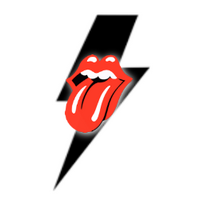 Community content is available under
CC-BY-SA
unless otherwise noted.